Technology Solutions for Professional Services Firms
Secure and streamline your technology with our professional services IT support and print solutions.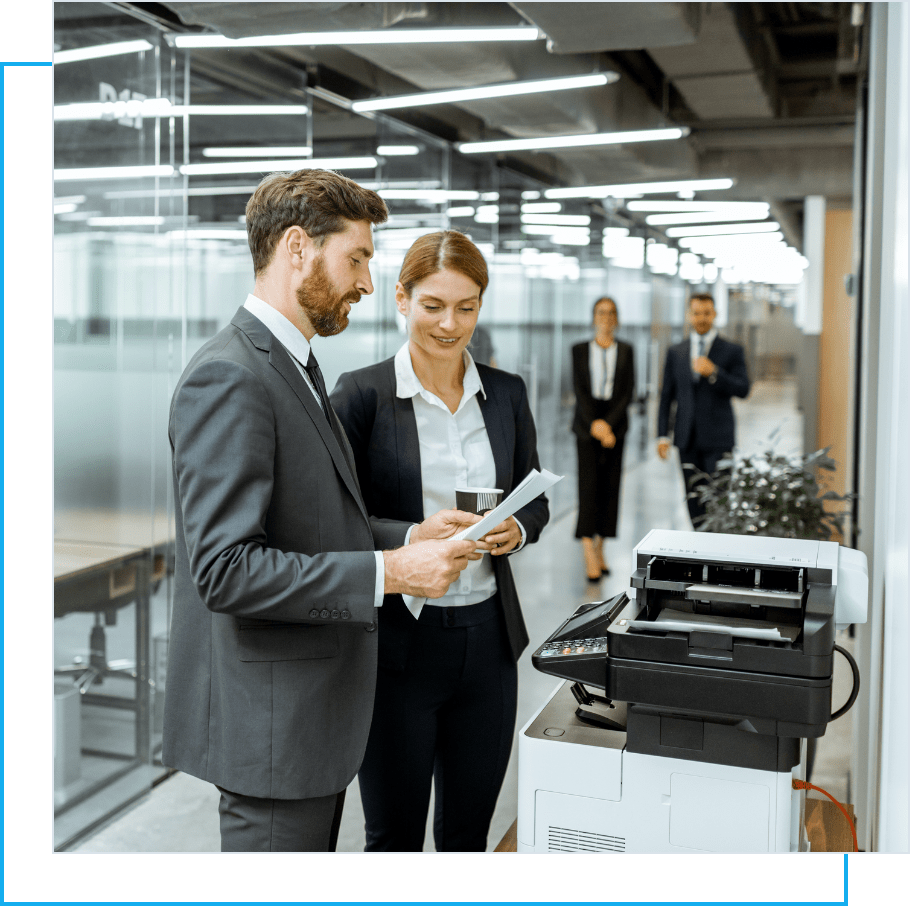 Is unoptimized technology holding you back?
Technology should make your life easier, not slow you down. Unintegrated apps and processes not only curb productivity, they can leave you vulnerable to costly downtime and security breaches. You need an IT provider who can optimize your technology and keep your data safe.
MBM's professional services IT support and print solutions will eliminate your technology headaches and put time back in your day. For a fixed monthly rate, you'll gain access to responsive IT support, proactive maintenance, expert strategy, and robust security. Whether you're in the financial services, business or legal sector, we'll develop secure and scalable solutions tailored to your goals, budget, and regulatory obligations.
Ready to optimize your technology for success?
Our IT and print solutions for professional services
All your technology solutions under one roof.
We partner with the best names in technology
Looking for secure and reliable technology solutions?